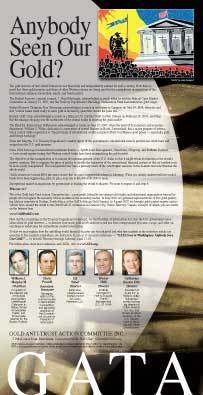 Gold Exploration Loses Its Lustre
By Tess Ingram
Australian Financial Review, Melbourne
Thursday, August 7, 2014
http://www.afr.com/p/business/companies/gold_exploration_loses_its_lustr...
If there is one key message from this week's presentations at the gold-dominated Diggers and Dealers conference, it is that increasing exploration is essential to the sustainability of the gold sector.
Gold exploration expenditure dropped off 30 per cent or $34.8 million during the March quarter, in line with a 25.5 per cent fall in total exploration expenditure.
Evolution Mining chairman Jake Klein told the conference that the last 12 to 18 months have been the toughest he has experienced during his more than 20 years in the industry. ...