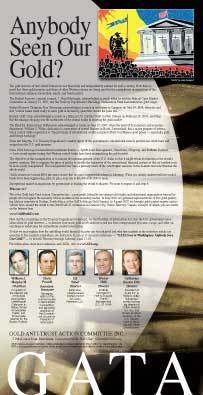 Dear Friend of GATA and Gold:
Gold fund manager Egon von Greyerz, interviewed today by King World News, notes that gold deposit discoveries have collapsed and that the time required for turning a deposit into a mine has lengthened. Von Greyerz argues that this foretells much higher gold prices.
Not necessarily. For new deposits of paper are being found all the time -- it's a renewable resource -- and there always will be an infinite supply of electrons and numbers for use in assembling bank and investment house balance statements. ...