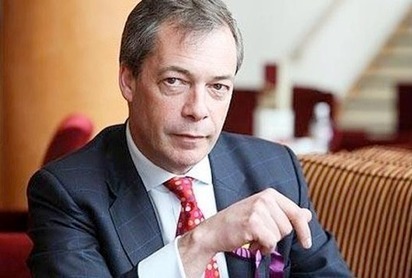 Eric King: "Nigel, what about the reemergence of the banking crisis?"

Farage: "Well, everybody has been terribly complacent about this. The general view has been that the banking problem is out of the way, the eurozone debt crisis is finished, the existential crisis is over, and it's all going to be fine. But we saw some really quite bad shudders down in Portugal last week. There were (also) some very serious concerns about one or two of the Austrian banks.

And what no one has noticed is (what's happening in) these Mediterranean countries. We've seen the bailouts of course. We've seen the Greeks bailed out more than once. We've seen the Cypriots bailed out, Portugal, Spain. All of this stuff has been going on and (yet) we've been told the problems are over. And the reality is the banks are in as big a mess as they ever were. Actually, the national debt ratios of these countries that have been bailed out over the last couple of years has slowly but surely been increasing in every single (member) state. So we've seen a sudden sort of realization that this problem hasn't gone away." ...