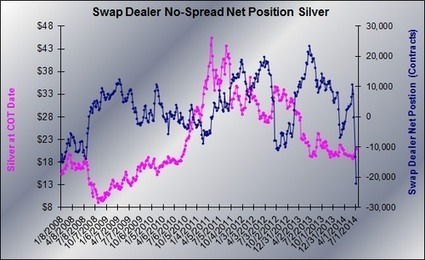 Update 1: Adds new Kitco price graph for silver at the end showing a possible short squeeze trying to get underway mere hours following the release of this offering.
HOUSTON -- A sure-enough short squeeze might be developing in the volatile silver market. We attempt to identify who, or rather which class of futures trader, might be squeezed in this brief offering.
The inspiration for this article is actually misinformation found elsewhere. We have seen and read commentary on the Web from various analysts and market watchers that have attributed, or rather misattributed, the very large increase in large commercial net short positioning (LCNS) for silver futures to members of the Producer/Merchants – which would be to the "silver trade" itself.
Recall that the Producer/Merchants primarily use futures to hedge a natural long position by those who hold or manage significant amounts of gold or silver inventory – either for themselves or for others. It also includes the bullion-trading banks many of those Producers, Merchants, Processors, and Users end up trading through.
Looking at the Legacy COT graph for the...