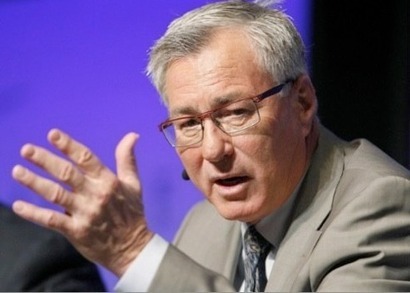 On the heels of the news out of China that some shadow bank loans are backed by non-existent gold, today King World News spoke to the man who has been focused on uncovering sensitive government and market information for over 15 years. What he had to say will surprise KWN readers around the world. Powell discussed Eric Sprott's warning and stated that we will eventually see the paper gold Ponzi scheme lead to "bullion bank catastrophes" that will create a short squeeze unlike anything the world has ever seen. Below is what Chris Powell had to say in this remarkable and timely interview.
Eric King: "We now have news out of China that some of the shadow banking system loans were backed by non-existent gold. Over here, Eric Sprott has warned that the West cannot continue to hemorrhage gold out of its vaults indefinitely -- that the West will simply run out of gold."
Powell: "That's been the lesson of history. That's what happened in the West in 1968 when the London Gold Pool collapsed in 1968, precisely because the gold available to the pool ran out. The United States, the Bank of England and the six or seven Western European countries that were part of the London Gold Pool were simply overrun....