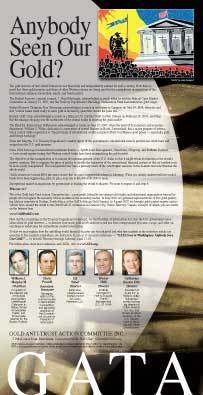 By A. Ananthalakshmi
Reuters
Tuesday, July 24, 2014
SINGAPORE -- Singapore is set to announce the launch of a gold futures contract on Wednesday, two sources familiar with the matter said, joining a race in Asia to provide a viable alternative to the metal's global benchmark, which is under regulatory scrutiny.
The physically settled contract will trade on the Singapore Exchange. This and other planned contracts in Hong Kong and China could cut Asian reliance on gold's spot price benchmark in London and futures bellwether in New York. ...