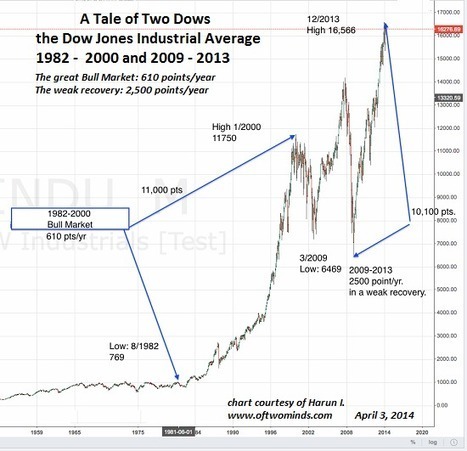 Though the Fed is doing its best to mask its abject failure and lack of choices with public relations, the reality is it has no choice but to taper and eventually end its endless spew of credit and its unprecedented and destabilizing purchases of assets.

Many smart observers assume the Federal Reserve (and other central banks) can print money and buy assets like bonds, mortgages and stocks unconstrained by any limit. Indeed, at first glance, it seems like a closed circle: print the money and use it to buy bonds, mortgages and equities, which are booked as assets.

The more the Fed buys (or enables proxies and financiers to buy), the greater the assets value, as buying pushes prices higher. ...