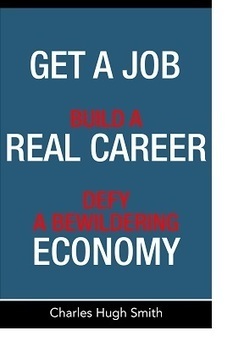 If capital is not treated equally, political equality is an illusion.

In a fully financialized economy, capital grows faster than earned income. We can quibble about the various rates of growth and measures of wealth, but none of this cross-talk/noise changes the fundamentals of a financialized economy: the ability to leverage relatively modest sums of real capital (i.e. cash and cash equivalents) into enormous financial positions that control the income and gains from vast amounts of rentier assets generates wealth for the few granted this privilege.

Earned income from wages has little leverage in such an economy, and wage-earners have little leverage in an economy in which low-interest, highly leveraged borrowed capital can buy labor around the planet at competitive prices.

This is capital segregation writ large: the few with access to the unlimited credit spigot of the Federal Reserve can accumulate assets, rentier income streams and political power that is unavailable to the lower social orders.