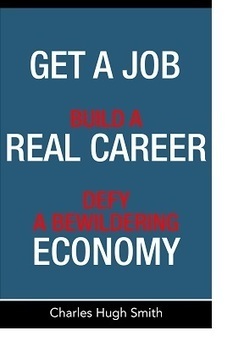 Now that the majority is tightly packed into a market devoid of yield/alpha, this concentration sets up the inevitable collapse of valuations perfectly.
I recently had the pleasure of visiting a state fish hatchery. Those of you who fish know that the hatcheries are responsible for raising sports fishing species such as trout and salmon and then releasing them in lakes and rivers to bolster native stocks.
The fish are kept in large concrete tanks where the water temperature and feeding are carefully monitored and controlled. In this particular hatchery, the public is invited to buy a small handful of food pellets (25 cents) to feed the fish when they reach a certain stage of maturity. (Proceeds go to maintaining native fisheries.)
The fish are milling about semi-randomly, seeking whatever food might appear. In the stock market, investors and punters are also milling about semi-randomly, seeking yield and above-average returns (alpha).
When a few food pellets are randomly tossed into the tank, the first fish in the vicinity to respond to the splash get the pellets. In the stock market, the pellets are yield and alpha. ...