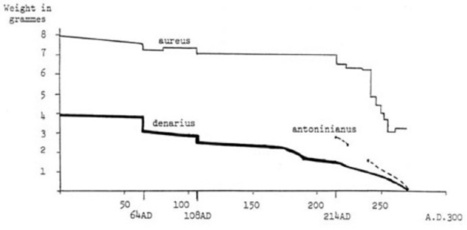 As the world seems to hurtle from one crisis to another, today a man out of Europe who has been extremely accurate with his calls on the gold market sent King World News a fantastic piece which warns about the paralells between the United States and Rome, which will ultimately lead to a path of destruction. Below is the exclusive KWN piece by Ronald-Peter Stoferle of Incrementum AG out of Liechtenstein.
By Ronald-Peter Stoferle, Incrementum AG Liechtenstein
June 7 (King World News) - Rome, The United States & The Path To Destruction
History repeats

A look into history reveals a number of interesting analogies with regard to the status quo. No analysis of the monetary policy is complete without the analysis of the general state policies. Monetary, financial, military, and economic questions are closely interwoven. The monetary policy thus also serves the subjective requirements of the political elite....