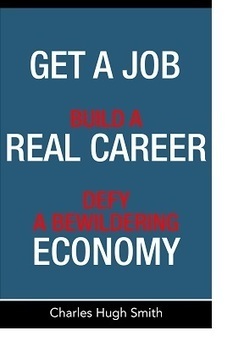 The destructive consequences of a parasitic Tyranny of the Wealthy and Majority have yet to play out, but they will, and sooner than most believe possible.

One of the core concepts of my work is that our state-cartel dominated economy is fundamentally a vast parasitic skimming machine that redistributes the nation's earned wealth to two constituencies that support the skimming operation: those at the top of the financial pyramid (i.e. super-wealthy cronies who fund the political careers of the political elite) who constitute a Tyranny of the Wealthy, and state dependents who constitute a Tyranny of the Majority, i.e. they will support the political elites that guarantee their share of the swag, regardless of the consequences to the nation or the economy.

In other words, these two self-serving groups see the productive economy as the host that the state feeds off to fund their swag: at the top of the pyramid ...