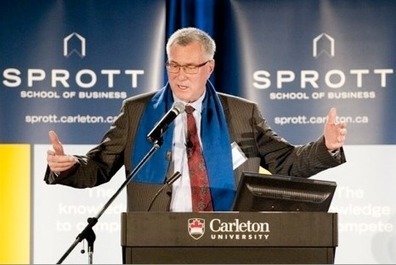 Eric King interviewed Eric Sprott:
"Eric, I know you've seen the (KWN) interviews with Dr. Philipa Malmgren, the former White House official. She was on the PPT, Plunge Protection Team, as well. It was very interesting, her comments about gold. Dr. Malmgren said:
"You know it's interesting, I think at the end of the day what really matters is that emerging markets like China, Russia, they are definitely increasing their holdings of gold. And I find it quite extraordinary how
they can increase their holdings of gold and yet the price goes down."
Eric King: "Eric, you mentioned the dishoarding of gold out of (Western) central bank vaults. She (Dr. Malmgren) implied it. How much gold are we hemorrhaging out of these vaults?"
Sprott: "It could be as much as 4,000 tons a year. ...