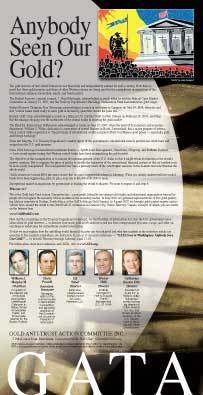 Deutsche Bank has resigned its seat on the London precious metal fixes without finding a buyer, a spokesman for the lender said today, leaving four banks to set the global gold price benchmark under increasing regulatory scrutiny.
Sources told Reuters last week that Deutsche's attempt to exit the fix was likely to end without a buyer as U.S. lawsuits alleging price-rigging by the five banks that set the benchmark had turned potential suitors cold.
A source close to the matter said the bank gave two weeks' notice and that it would cease to be part of the price-setting process as of May 13. ...