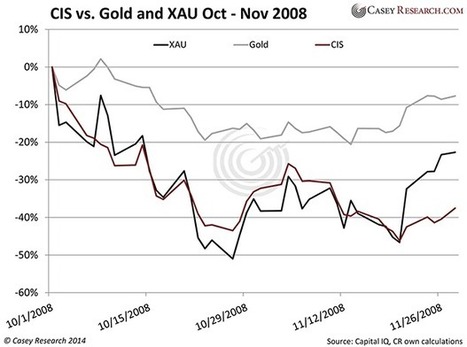 by Louis James:
In many of my conversations with legendary speculator Doug Casey since the crash of 2008, Doug has talked about a coming super-bubble.
Everything Doug has studied about human nature, history, and economics-from Roman times right up to the present-has him absolutely convinced that the global economy is headed for high inflation, with a very real potential for hyperinflation in the US.
Ben Bernanke's panicked deployment of squadrons of cash-laden choppers has been emulated around the world. The Bank of International Settlements estimates that global debt markets now exceed $100 trillion. ...