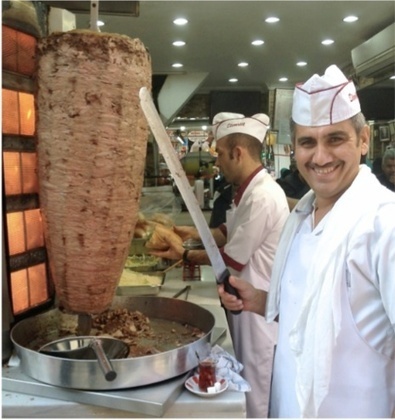 By Robert Fitzwilson of The Portola Group
[Pictured] is a picture of a popular food item one finds when walking the streets of Istanbul. It is a meat dish that starts with deboned meat cooked on a rotating, vertical spit. When ready to serve, the meat is shaved off with the long knife and served in a sandwich with vegetables. The sandwich is called a doner kebab derived from the Turkish word "döner," which means rotating.
Last week started out with a bang. It was reported that an extremely sophisticated scheme using state of the art technology enabled shadowy characters to effectively shave billions of dollars from unsuspecting stock market traders and investors. We were reminded of the döner kebab imagery to describe what has been happening to even the most sophisticated investors, funds and institutions....