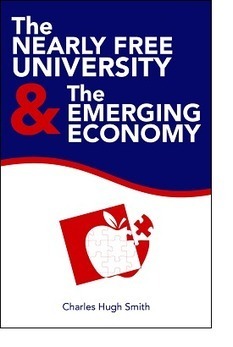 What is the shelf life of a system that rewards confidence-gaming sociopaths rather than competence?

Let's connect the dots of natural selection and the pathology of power.
In his 2012 book The Wisdom of Psychopaths: What Saints, Spies, and Serial Killers Can Teach Us About Success, author Kevin Dutton described how the attributes of sociopathology are in a sense value-neutral: the sociopathological attributes that characterize a dangerous criminal may also characterize a cool, high-performing neurosurgeon.

As Dutton explains in his essay What Psychopaths Teach Us about How to Succeed(Scientific American)...