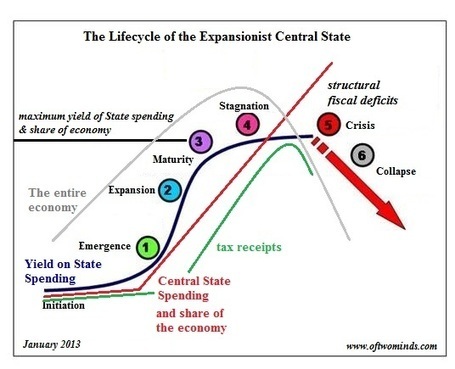 It's not the managers who are incompetent, it's the organization itself that is incompetent.

I received a number of interesting reader responses to my previous entries on the incompetence of the Federal Reserve and the Deep State:

The Federal Reserve: Masters of the Universe or Trapped Incompetents? (March 21, 2014)

Why Is Our Government (and Deep State) So Incompetent? (March 6, 2014)

Some readers thought I was underestimating the power of these institutions to pursue essentially unlimited money-printing and related global strategies.

While I understand the apparent power of unlimited money-printing and global Empire, my point (poorly articulated the first time around) was this:

The incompetence of these organizations is not a reflection of the competence or intelligence of their managers--it is the intrinsic consequence of their limited control of complex systems. ...