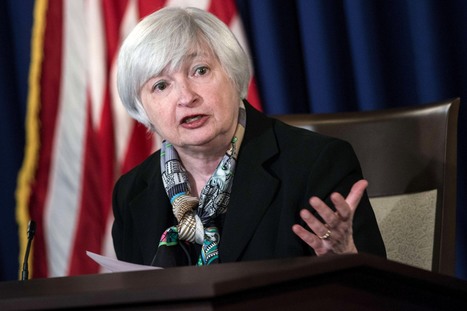 by John Crudele:
You have to feel a little sorry for Janet Yellen.
The new head of the Federal Reserve gave her first press conference Wednesday, and she came up a little short.
The more she talked the more stocks sold off.
And while you may look at that as a failure on her part, it actually wasn't. Yellen, who was the vice chairman under Ben Bernanke, just isn't as astute as her former boss was in salving Wall Street's feelings.
Equities were down slightly after the Fed's Open Market Committee reduced Quantitative Easing (QE) by another $10 billion a month to $55 billion and said words in its communique that were considered a bit more hawkish.
As Yellen was speaking — sitting behind her desk like a schoolmarm — the Dow Jones industrial average was suddenly down 201 points before it ...