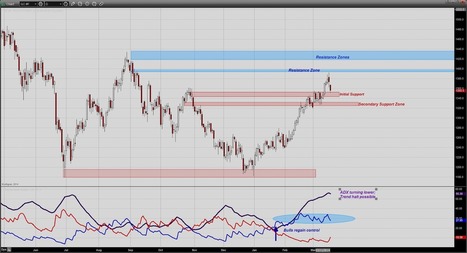 The headline title says it all - without a further escalation in the tensions over in the Crimea, gold has nothing to keep the bull fed and thus the path of least resistance is lower for now.

Longs are bailing out, especially those who bought Sunday evening up near the highs and some fresh shorts are attempting to chase them further.

The market has encountered some buying in that first zone of support I noted last evening on the charts. Here is an updated version of the same chart showing the buying zone. If the bulls cannot hold it above today's session low, then the path lower is open towards $1330 - $1325. There looks to me to be a bit of support that could show up near $1340 previous to that. ...