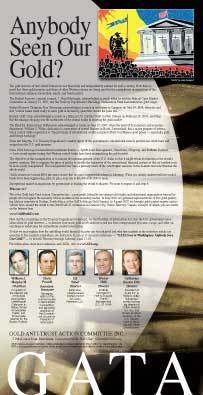 Dear Friend of GATA and Gold:
GATA got a compliment yesterday from Goldcorp founder Rob McEwen, now CEO of McEwen Mining --
-- who seems to have become the first major mining executive to speak candidly about and to acknowledge central bank intervention against the price of gold.
McEwen's comments came in response to a question during McEwen Mining's fourth-quarter and year-end financial results conference call. He was asked what he thought of the growing number of complaints about manipulation of the gold market and whether it would be good for him to complain about it to the Bank of Canada. ...