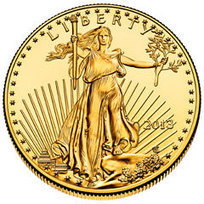 Fed Chairman Yellen's less than sparkling performance before the Senate Banking, Housing and Urban Affairs Committee on Thursday constitutes a complete affirmation for continued purchases of gold and silver. The Chairman's testimony was so disjointed that two major news organizations published completely contradictory headlines of her stuttering remarks.
Tapering – will she or won't she was the question on everyone's mind regarding future actions of the Fed and here's the yes and no answer to the big question based on Yellen's testimony.
The Wall Street Journal reported that Yellen Says Rethinking Bond Pullback is Possible. ...