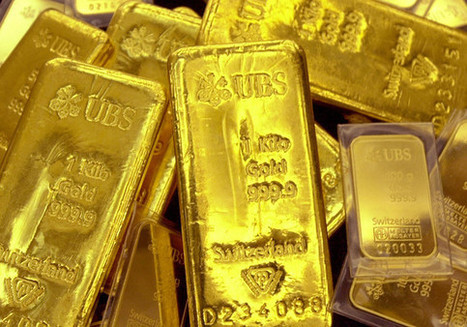 Talk of manipulation in the gold markets is certainly nothing new, but an article this week is raising more eyebrows.
The London gold fix, a benchmark used by the gold market to value the metal, may have been manipulated for a decade by the banks settling it, according to a Bloomberg article by Liam Vaughan published Friday.
The article cites an unpublished draft research paper from New York University's Stern School of Business Professor Rosa Abrantes-Metz and Albert Metz, a managing director at Moody's Investors Service.
BullionVault said the gold fix mechanism involves gold dealers from five of London's biggest bullion banks, which establish a transaction price for a large pool of purchase and sale orders. The fix is set twice each business day, at 10:30 a.m. and then again at 3 p.m. local time — the morning and afternoon fixes. You can find the latest London gold fix prices here. On Friday, the afternoon fix was at $1,326.50 an ounce.
The writers of the research report, according to Bloomberg, said the "structure of the benchmark is certainly conducive to collusion and manipulation, and the empirical data are consistent with price artificiality." ...