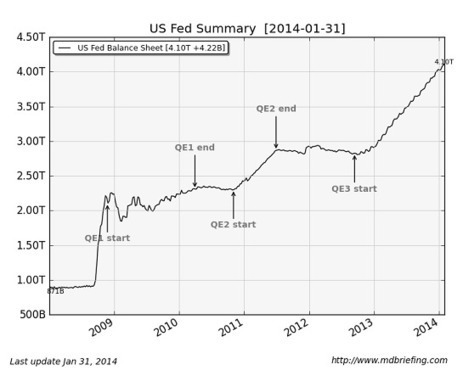 Even if we used a 10:1 fractional reserve ratio, the Fed's $85 billion per month QE was creating $10 trillion per year in liquidity.

The point to understanding the Status Quo financial system is doomed is not to revel in the doom but to understand why we have to look past the current corrupt, predatory, parasitic system to a better arrangement. That's positive.

Longtime correspondent Harun I. submitted this quote from John Ing and a commentary on simple arithmetic. In "We Are Nowhere Near The Chaos That I Expect", John Ing observes the consequences of deleveraging a highly leveraged system: ...