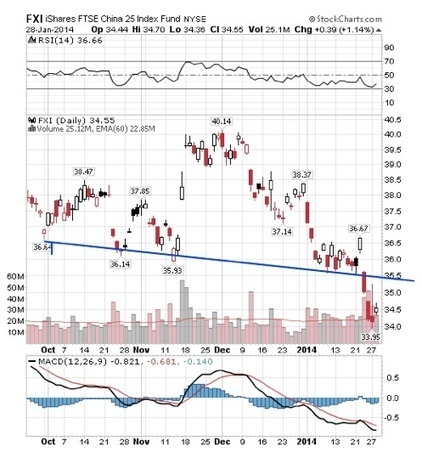 Russell: "I understand that there was almost a revolt at the Fed. Certain members warned Bernanke to halt the Fed's wild money creation, fearing that it would wind up in hyper-inflation. But the Fed cannot completely halt its QE. The Fed is now buying 90% of the Treasuries that are put out for sale.

If the Fed halts its buying of Treasuries, who will buy them? Certainly not China or USA investors. Bernanke's thinking or hoping is that continued Fed stimulus will result in the US economy becoming so strong on its own that in due time it won't need any Fed stimulus.

However, matters are not working out in the way Bernanke wishes. The economy is still dragging its feet, and employment is still lagging. In the meantime, the banks, not the US populace, have prospered. The banks' reserves have been swelling. What dissenting Fed members are worried about is that bank reserves are growing and are beginning to resemble water behind a dam, pressuring to be released. When the dam finally breaks, all assets will go through the roof, and, as usual, leave the ever-suffering middle class behind. ...