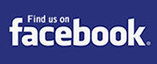 My Dear Extended Family,
A key element of Chairperson Yellen's intellectual position is that cutting down on stimulation prematurely would be the most serious mistake that can be made economically. She blames the long term desperation of the 1930s on the central bank's then retreat from their form of QE prematurely in the early 1930s. That was before the incipient 1930 recovery had solid legs.
Assuming that Yellen did not follow her well known dictum and tapered seriously now, the emerging markets will implode. Should the emerging markets implode, the US major markets will also implode. The dollar would lead on the downside. She knows this.
The Plunge Protection Team cannot manipulate the entire world equity market so control would be lost. The US markets would tank, and gold would explode on the upside because of the implication on monetary aggregates. The Exchange Stabilization fund would be so busy attempting to hold US market from implosion to pay equal attention to the dollar.
Sincerely,
Jim