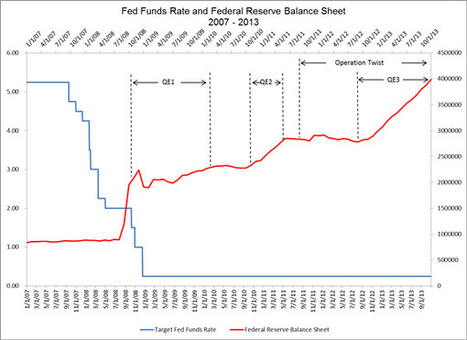 Don't tug on Superman's cape. Don't spit into the wind. And most definitely, don't fight the Fed. That's what they say on Wall Street. When the central bank is printing, get your money in stocks. When the PhDs at the Eccles Building take away the punchbowl, turn out the lights and sell your stocks—the party's over. Don't believe it? Google "Don't fight the Fed," and you'll get 468 million results.
Before the late Martin Zweig was a legendary investor who never fought the tape, he was teaching finance at Baruch College and Iona College, and his byword was, "Don't fight the Fed."
Philippe Gijsels, the head of research at BNP Paribas Fortis Global Market in Brussels, told CNBC in 2011, "The famous saying 'do not fight the Fed' has worked for the last 20-odd years."
We are now entering year six of the post-Lehman Brothers era, and the Fed's occupation of the market looks to be permanent. The new normal doesn't seem so normal as Ben Bernanke has desperately tried to pry everyone's money out from under their mattresses and into stocks. ...