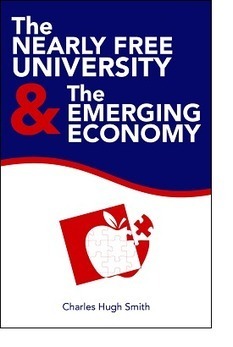 The Central State and its core directives, central planning and ever-widening control of every aspect of life, is eroding the human essential: community.

Rather than the rah-rah phoniness of the President's State of the Union speech,which was predictably filled with Soaring Rhetoric (tm) and promises of more central planning and state expansion, let's consider the real state of the union.

Two related truths are self-evident: that community is essential to human progress, communication, development and well-being, and that the current global systems of the central state (socialism) and cartel-state capitalism (capitalism) actively dismantle community.

These basics inform the view that the only way forward is a community-based economy that recognizes and restores community as the foundation of human life.
On the most fundamental survival level, if humans were isolated, solitary hunter-gatherers, humans would likely have gone extinct long ago, as we simply aren't as capable as our competitors. If the species did endure ...