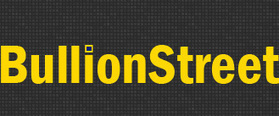 While short positioning in gold futures remains near record levels, over the past two weeks shorts have moderated and longs have increased, indicating investors' confidence that gold is the "slam dunk" short that some brokers have been...
LONDON (Bullion Street): Gold short positions have moderated while long positions have risen despite strong US dollar unable to pull down gold prices, according to a review by ETF securties Ltd (ETFS).

Despite the US dollar appreciating on the back of positive economic data, the gold price gained for a second consecutive week last week. The lower-than-expected payrolls numbers two Friday's ago appears to have served as a reminder that gold may provide investors one of the better hedges against the risk that the strong US economic recovery baked into most asset prices may not be straight-line or may even prove to be wrong. ...