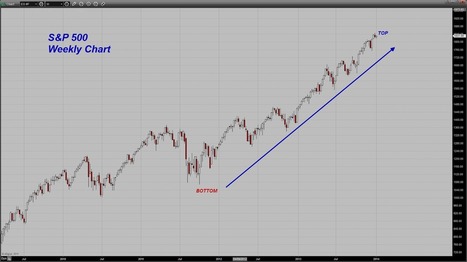 Don't you love these catchy titles? I apologize to the reader but I just could not resist having a bit of fun. When it comes to gold, it is never boring.

Look - no matter what one thinks of what happened to gold the other day, my view is really simple - Gold needs an inflationary environment in which to thrive. Generally speaking, it also requires an environment in which REAL INTEREST RATES are negative. An inflationary environment in which REAL interest rates are positive ( nominal interest rate yields EXCEED the official rate of inflation as measured by the CPI) is detrimental to the gold price.

Back in the early 1980's, Fed chairman Paul Volcker broke the back of the gold rally by raising short term rates to extremely high levels - higher than the rate of inflation - thus giving buyers of Treasury enormous, risk free profits by moving out of gold and into Treasuries. In the process he slowed down the economy and brought on a recession but he broke the back of the inflation genie that was rampant in the US at the time.

Generally speaking - gold tends to have problems in such an environment because it throws off no yield. Investors who buy it want to see it outperform essentially risk free returns in Treasuries. The only way most investors are going to make a return on gold is through capital gains. In other words, its price needs to rise at a faster pace that the rate of inflation or at the very least, at a faster pace than the rate at which Treasury yields are going up. ...