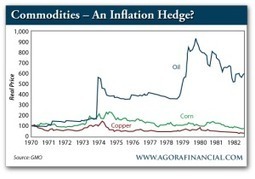 I want to tell you about this debate…
Peter Schiff is the chief strategist at the brokerage firm Euro Pacific. He has a radio show and has written some books. He's probably most known as calling for a collapse in the dollar and being generally bearish on the U.S. economy.
Harry Dent is also a well-known financial commentator. He writes a newsletter and is author of several books. He's probably most famous for his predictions based on demographics. He's also a vocal deflationist.
Inflation here means generally rising prices. Deflation means prices are generally falling. There are other consequences associated with each. For example, Peter believes interest rates will rise. Harry thinks they will fall. Peter thinks the dollar will lose value, Harry thinks not. ...