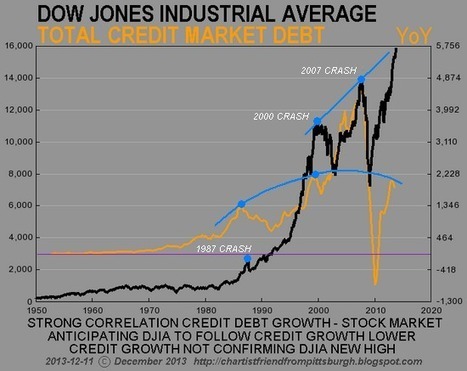 If credit expansion leads the stock market, the market is in trouble.

Before you buy the dip "because this Bull market will run until 2016," please ponder this chart from our Chartist Friend From Pittsburgh of total credit and the Dow Jones Industrial Average (DJIA). Unsurprisingly, the stock market advances when credit is expanding and declines when credit growth slows.

Why is this unsurprising? Because ours is a debt-dependent consumer economy: everything from local government building projects to the purchase of vehicles to going to college requires borrowing money (i.e. credit expansion). ...