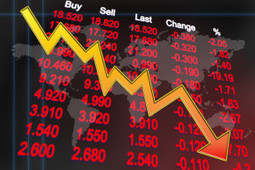 The average postwar U.S. expansion has lasted 58 months. In the midst of major policy dislocation in Congress and at the Fed, we are at month 52 of the current expansion, which began in June 2009. But we are running out of time – and luck.
The level of uncertainty among investors about the direction of U.S. fiscal and monetary policy is startling. At a recent gathering of top investors in New York, few displayed much conviction about the future path of the Federal Reserve's monetary stance after its Sept. 18 decision not to wind down a slew of stimulus measures in the face of a weaker-than-expected U.S. economy. On the fiscal policy front, incessant congressional wrangling over federal spending and borrowing baffled financiers from around the world.
Fed Chairman Ben Bernanke has made no secret of his concerns about the negative effects of fiscal policy uncertainty. During his Sept. 18 press conference, he cited the economic drag tied to what has become a government shutdown-cum-possible debt crisis as a reason for the central bank's move. More recently, in an Oct. 2 speech, he acknowledged, "Community bankers today confront a frustratingly slow recovery, stiff competition from larger banks and other financial institutions, and the responsibility of complying with new and existing regulations."
Households and firms face more policy uncertainty ...