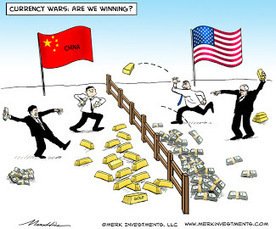 Today the Government released its second revision of Q3 GDP, which showed a big upward "revision" from 2.8% to 3.6%. These numbers are seasonally-adjusted, annualized figures which in and of themselves are highly problematic with how they are derived. Notwithstanding that, when you drill down beneath the headline reports, the components that make up GDP are downright ugly.

The revised number was almost entirely from a massive upward revision in the size of the Q3 inventory build-up by businesses. As has been written about ad nauseum, we know that retailers and auto dealers have amassed a huge amount of inventory, waiting for a recovery in consumption that will never materialize.

Speaking of consumption, that particular component of the GDP revision was revised down for a second time, 1.24% originally reported to .96% in the latest iteration. ...