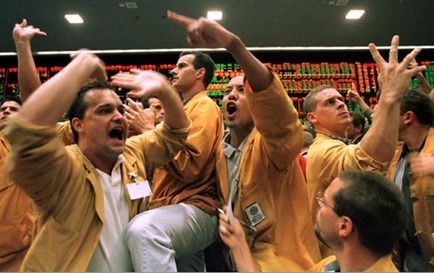 Stephen Leeb tells King World News:
But the Fed comes out with this Joseph Goebbels style propaganda today, and in order to make it look credible they smash the price of gold. You know, Eric, 6 years or 7 years ago I didn't believe in conspiracies. But when you have the rigging of the LIBOR market, as well as so many other markets staring you in the face, it's becoming obvious that something is wrong with the gold market.

It's obvious that the US dollar is losing its supremacy. Various countries no longer want to trade in dollars. What do they turn to, Europe? That's where you have right wing forces taking over even in places like France. Europe is a mess. It's a question of when, not if that continent explodes. ...