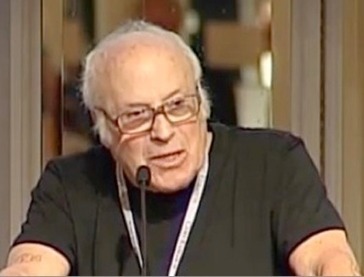 Richard Russell writes on King World News:
"Imprint today's stock market action firmly in your mind because I believe we are going to see an explosion in stocks beyond anything ever seen before. Something has taken over the minds of both retail investors and institutional managers.

In a sentence, the psychology now is -- "you're a pathetic sap if you're not in this stock market." The Fed is fighting a semi-depression, and Janet Yellen, if anything, is ready to throw more logs on the fire.

In today's New York Times, Paul Krugman notes that Larry Summers calls the current depressed and deflationary economy "the new normal." The only thing that will keep it from sinking into genuine depression is occasional bouts of bubbles. And a bubble in stocks we are now in.

Most investors who are in this market are convinced that they can exit the market in a timely fashion if or when this world bull market breathes it's last. ...