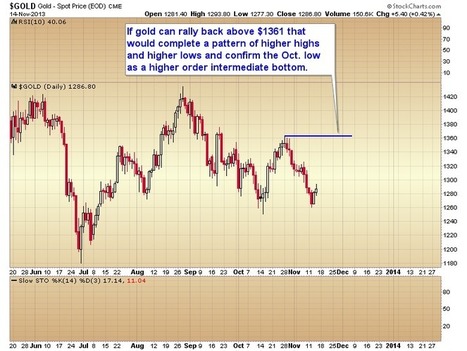 The blogosphere seems to have gotten the idea that I am predicting $1000 as a sure thing. Nothing could be further from the truth. I've said many times in the past that I think there are parties trying to push gold to that level. Will they succeed is anyone's guess, but I think they are clearly trying. I also believe that the bear market this past year was an artificial and manufactured move.
I've been very clear. On Sept 3 I recommended everyone exit all long positions in the metals and go to cash until gold either confirms that the bottom was formed on June 28th, or it makes it back down to $1030. That is the point where one could back up the truck so to speak.
In order to confirm that the bottom was made on June 28th gold needs to reverse the pattern of lower intermediate lows and lower intermediate highs. So far it. ...