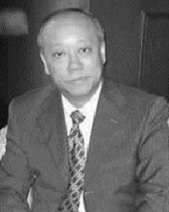 In part four of Jan Skoyles and Koos Jansen's look into China's gold market they turn their attentions to the individuals behind the moves to get China investing in gold.
In our superb infographic we highlight the top ten. Read on to find out more about these individuals and some of their contemporaries.
In recent months we have been looking into the rapid development of China's gold market. It seemed appropriate therefore to look at the individuals driving the new exchanges, facilitating gold ownership, influencing economic thought and looking after China's gold supply.
Below you will find an array of individuals, from economists to political leaders. However very often they have one thing in common; many of those featured on our list, whether in economic positions or not, have some level of economic training. This might be a degree or a masters and very often they have attended Peking University which plays host to the country's China Center for Economic Research.
This is an interesting insight into the drive behind these individuals' actions, particularly when compared to leaders and central bankers in the West who, very often, have little interest in the economic foundations of the modern world. ...