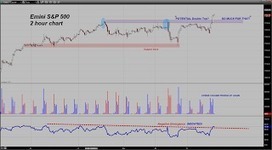 It is almost comical watching stocks soaring into the stratosphere negating one negative technical warning after another and reaching levels that defy rational thinking, yet here we are.

The investing world has been perfectly conditioned by the Central Bankers to buy every single dip, throw caution to the wind, make the word "risk" archaic, and continue to shove stocks higher and higher and higher with no end in sight. It is absolutely astonishing to watch this thing unfold.

Apparently all that is needed to make the very concept of a bear market in stocks obsolete is for endless money printing. There appears to be no consequences whatsoever to this madness as it is now the new normal. ...