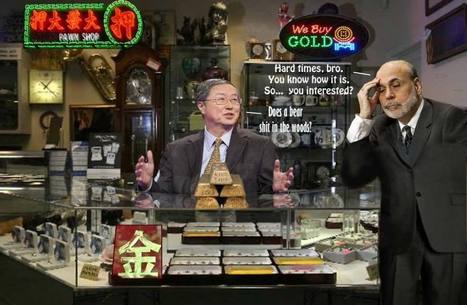 I may not be able to do adaptive formation equations or rebuild an engine block, but I have learned a few lessons in my time on this earth. I've learned that no matter how thirsty you are, don't try to open a beer bottle with your teeth. I have learned that when your 4 year old looks pale and says "My throat feels funny" you better get her out of your car immediately then stand back. You know… life wisdom.
What I've also learned is that it's never a good time to buy gold. Ever. Here's why:
1. Central banks are always selling gold, and nobody is ever buying it.
The financial press loves it when central banks sell big hunks of the barbarous relic. This is always Big News, and is given prominent play and headline status. Apparently, the press believes that people love to read all about how their governments have so much of this dusty metal from a bygone age just lying around taking up valuable space that they practically give it away, and in huge batches too! ...