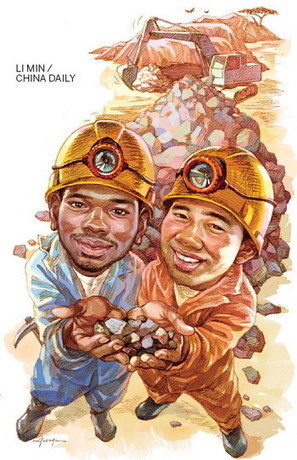 There is always a considerable amount of discussion in 'our part of the internet' about the role China is playing, and will play, in the monetary system. Currently China holds (or more accurately, is believed to hold) $3.66T in foreign reserves – assumed to be primarily in US Treasuries. While the total comes from PBOC, the composition of the assets held is speculative. There is also, of course, the ever-popular 1,054.1 metric tons of Chinese gold reserve:
"China hasn't announced any changes to state gold reserves since authorities in 2009 said bullion holdings totaled 1,054.1 metric tons." -- though the Bloomberg article does grudgingly acknowledge that there 'may be some discrepancy' between the reported end-2008 figure and current reality...
So, what's up? Is China content to ride the status quo, keep buying foreign currencies to keep the yuan down? Is it moving to advance the cause of the SDR by pushing for inclusion in it, along with Russia? What, if anything do the above have to do with the buildout of Chinese gold production capability, and in-country reserves?
As I started digging further, I came up against what any average investor faces on a daily basis – it is extremely difficult to find specific, current, reliable information that is presented in just the way one is seeking it. If it HAPPENS to be available, it is an expensive report to acquire. The questions I was seeking answers for:
How much non-China-based gold reserves/deposits does China control?What is the rate of production of the COMBINED Chinese-controlled gold mining operations worldwide? ...