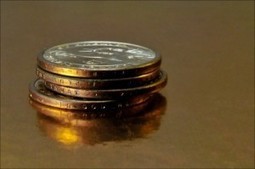 Amnesty, by definition, has the same root as amnesia. Amnesia is the ability to forget and forgive all remembrance of an offense or occurrence. Today we will pinpoint exactly why today's politicians are hellbent on expanding amnesty, free health-care, EBT participation (among other programs), and how this trend will ultimately influence precious metal higher. This has nothing to do with Republican or Democrat. This is 100% about the ability to gain political influence at all cost. Even if it means taking down the most powerful country ever to exist. Let's dive in.
I write this as politicians sweep up celebratory party favors on Capital Hill. The war is won, at least for a few months, and the never-ending pattern of print and spend will continue. The answer is always "borrow more" regardless the challenge, regardless the program.
While the party favors still floated through the air, President Obama made what some feel was an unexpected statement by mentioning the importance of immediately getting back to work on the amnesty issue. His statement came while opponents still wiped away fresh blood from a vicious political battle they have little chance of winning; here is why.
Oh, by the way, this post is not motivated by personal political opinion but by fact. My opinion of all things political should not affect if you do or don't protect yourself with silver or gold. Now, with that out of the way let's continue.
It doesn't take an accountant with Ernst & Young to declare that our country is monetarily broke. This means we as a country routinely spend more than what comes into our Treasury. So this leads some of us to attempt to explain why those in political control feel the need to expand programs or expand law that adds to such a deficit burden. ...