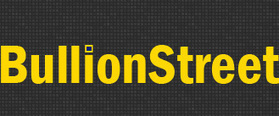 CHICAGO (Bullion Street): Gold, Gold stocks and commodities seem to be mirroring the trends that were seen in 1974-76 bear market and this present a great opportunity to trade in gold and silver stocks, according to Jordon-Roy Byrne, Editor and Publisher of The Daily Gold.

Using comparative charts for gold stocks, gold stocks and S&P among others, Byrne pointed out that bottoming out process in precious metals is swiftly moving into its final stages.

From 1974-76, Barrons Gold Mining Index fell 67% while in 2011-13, HUI Gold Bugs Index fell 66%. From 1974-76, gold prices fell 47% and stock markets recovered from the 1973-74 recessionary trends. ...