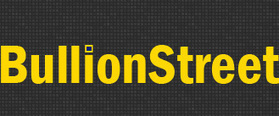 The easiest way to look at the dollar is to compare it as a currency against all the other currencies.
CALIFORNIA (Bullion Street): Investors and analysts tend to look at gold's prospects from the point of view of inflation, dollar's strength against other currencies and Central bank interventions in the market. However, the dollar system could give a better clue as to how gold could trade in the future and it has to be compared iwth the outlook of dollar denominated assets to get a better idea of how gold could behave, according to Mat Machaj in an article in Sunshine Profits.

According to Machaj in his October 2013 Market Overview report:
The crucial story for gold investors is not the pure inflation rate of the dollar, but something much deeper. When you focus on gold, you should sharpen the focus of your lens on the dollar system. As history confirms, gold can both increase and decrease under inflationary circumstances. It is also the case when considering the opposite scenario, which is deflation. It all depends on how well the dollar system is performing (how well is both dollar as a currency and dollar understood as dollar denominated assets; bonds, stocks, derivatives, credits etc.). ...