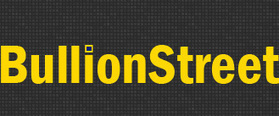 Morgan Stanley expects 2014 gold prices to average $1200-1300 while US Fed is delaying the inevitable when it comes to tapering and once it is announced, gold and silver prices can only move southward.
LONDON/WASHINGTON/MUMBAI(Bullion Street): Gold prices rallied 4% the day Ben Bernanke said US will continue its stimulus measures however, many analysts expect the uptick in gold and silver to be temporary and expect prices to see a sharp slump very soon.

Citi Group expects Gold to average $1250 while exchange traded funds may see inflows it could still be temporary. Indian market is not expected to fare well in the traditionally strong seasonal period between September to December as the government hiked import taxes to 10% and put in place a number of measures to curb investments in precious metals.

Citi Group sees increased investor interest in Silver not sufficient to overcome weak supply-demand fundamentals. Prices could drop from $21.45 an ounce in third quarter to $20.20 an ounce in the fourth quarter of this year.Their call for 2014 is $20.20 an ounce as well, and for 2015, they see an average of $22.20.Silver ETF demand has seen a strong pickup ...