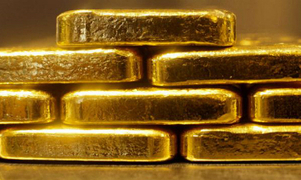 Gold prices in Indian Rupees touched fresh record highs as the #1 gold consumers' currency sank to fresh lows on the FX market.
Adrian Ash
BullionVault

London Gold market report

Gold investment prices touched their highest level since mid-May in London on Wednesday morning, trading briefly at $1433 per ounce before edging $10 lower as European stock markets extended yesterday's losses.

US crude oil added another 1.2% to hit 2-year highs above $110 per barrel.

US Treasury bonds fell, nudging interest rates higher, even German and UK debt prices rose.

"The possibility of US military action against Syria is driving demand for safe-haven assets including gold," reckons commodities fund manager Jeffrey Sherman at Los Angeles-based $56 billion DoubleLine.

UK prime minister David Cameron said Wednesday he's pushing for a UN resolution"authorising necessary measures to protect [Syrian] civilians" following this month's chemical weapons attack. ...