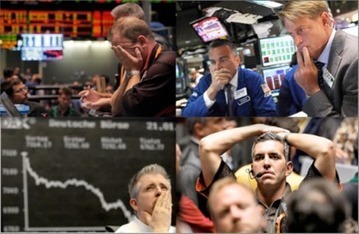 With stocks plunging this week as gold and silver rallied substantially, today Egon von Greyerz warned King World News that a bankrupt world is now headed into a period of frightening chaos. Greyerz also warned that banks and governments will not survive what is coming. Below is what Greyerz, who is founder of Matterhorn Asset Management out of Switzerland, had to say in this powerful interview.
The financial system almost collapsed in 2008, and since then nothing has been done to repair it. The debt and the problems are still there and the system is still bankrupt.

So you have a situation where the debt/GDP in countries like Japan and Greece is now at 200%, and it is 100% in the U.S. and Europe. If we add in unfunded liabilities, the debt/GDP ratios in most countries is around 500%, and even as high as a staggering 1000%.

If you take a look at the European banking system they need to get rid of 3 trillion euros ...