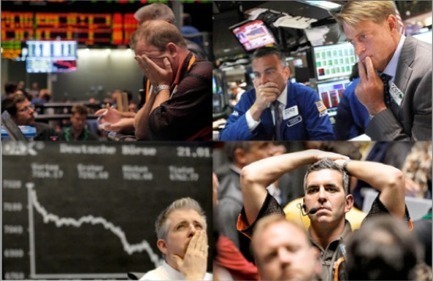 Egon von Greyerz tells King World News:
The U.S. now has federal debts of $17 trillion. So not only is the U.S. now issuing debt at an unprecedented rate, but the U.S. is also buying its own debt because nobody else wants to buy it. When you include unfunded liabilities the United States now has a staggering $230 trillion of debt that can never be repaid. And debt that can't be repaid is worthless.

That also means that all of the assets which are financed by this worthless debt will eventually be worth less. That includes stocks, property, bonds, and of course cash. Eric, if we look more closely at the U.S. figures, we can clearly see where the decline comes from. First of all, the U.S. government is constantly adjusting the figures so that they are impossible to analyze and follow.

Recently, we just had a major GDP adjustment going back several decades. In other words, all figures are now manipulated. This is of course to mislead the people. If you look at real U.S. GDP, and you use a proper GDP deflator, real U.S. GDP is down 6% since the year 2000. ...