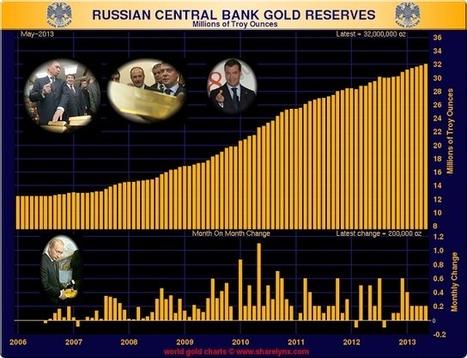 On the whole, the world's central banks are now net buyers of gold, and have been for some time, after being net sellers for over twenty years.

Russia is one example.

Why do you think they are buying it? They don't understand money?

They don't know what they, and some of their associated central banks, are planning to do to recapitalize the deteriorating global financial system and dollar reserve trade regime?

Did they forget to watch CNBC to find out what they really ought to be doing?

I hear that J P Morgan has stealthily gone net long gold now after beating down the price. Would having the biggest banks go long gold and then letting it be revalued higher be one way to recapitalize them? It seems as though recapitalizing them through insider information is the mode du jour.

Silly idea huh? Well that is what the did in 1933. They took the gold out of ...