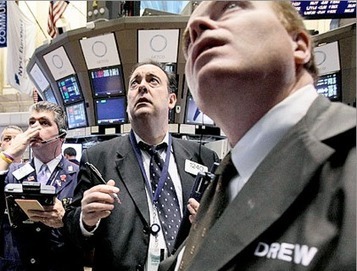 James Turk tells King World News:
The federal government continues to run horrendous deficits, and given the unwillingness of the politicians to deal with their spending deficits, there is no effort to seriously address the growing debt. As an indication of how bad things are in Washington DC, the politicians are even playing games with the debt limit, which was the last shred of fiscal discipline being imposed.

So here is the key point: The supply of Treasury debt - both new issuance and the selling of US paper by foreign holders, as was made clear from the latest Treasury TIC report - is now starting to overtake the paper the Fed is soaking up through its QE program. It means that the Fed is losing control.

Because the central planners at the Fed are wedded to their crazy ...