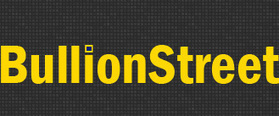 (BullionStreet): Hassan Rouhani's victory in ultra orthodox Iran raised hopes not only for Iranians but for the western world that imposed sanctions against them.
What Rouhani do to move away immediately from Ahmedinejad's policies to make an impression on Iranians and the rest of the world is yet to be revealed but his victory has already created a positive impact on country's gold and share markets.
Analysts said victory of the only reformist candidate in the elections could signify more tempered policies toward bringing balance in the country's beleaguered economic and political scene.
According to earlier reports, price of gold and the dollar drops after the election results. The price of gold in Iran had risen sharply due to western sanctions as people began brisk buying to safeguard from climbing inflation.
Analysts said gold prices would remain on the lower side at least till Rouhani sworn in as president in August. ...